Love beyond Measure
We woke up to a beautiful morning in Johannesburg. Prayer and reflection was facilitated by Shao Yan and Elijah and the Peacemakers are challenged to make sharing, selfless sharing a vital part of our lives.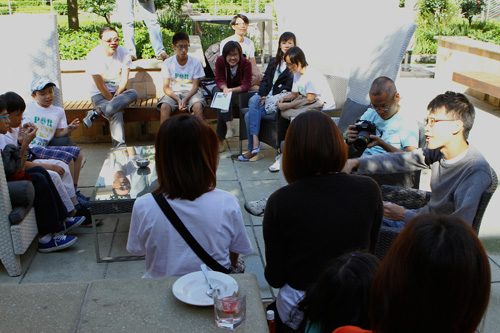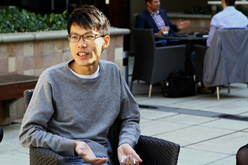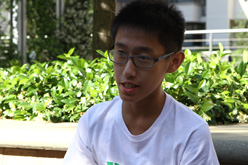 In fact, this is what Acres of Love is all about. It is about providing a secured environment - place to laugh, a place to share, a place to learn and a place to belong for the abandoned children in South Africa. The children who are rescued will be taken care of in various "Forever Homes" situated in Johannersburg and Cape Town Region, with Evangel Forever Home being the first one birthed in the beautiful landscape in Cape Town.
We visited Provision House, the Headquarters of Acres of Love yesterday to interact with the children ranging from 1 to 5 years old. Today's visit back to Provision House is a different one. Our host, David Potter, the Operations Director of Acres of Love, took time to share with us the amazing journey Acres of Love had taken in the last 15 years.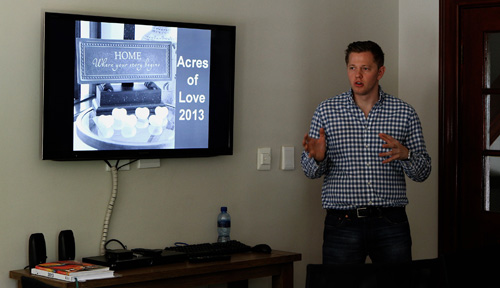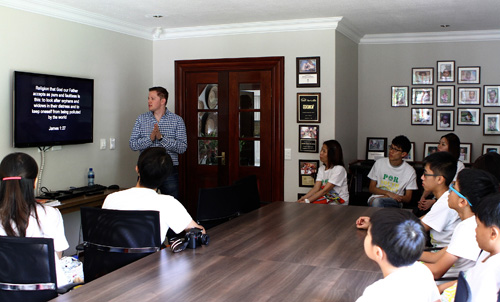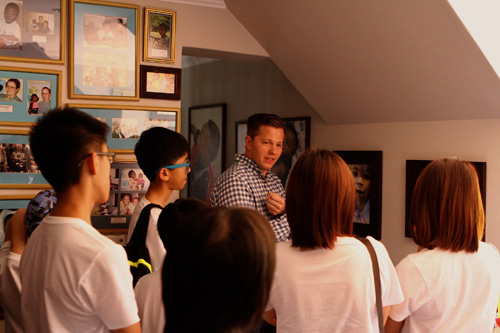 Acres of Love was started in 1998, when Ryan and Gerda Audagnotti heeded God's call to help the plight of the abandoned children in South Africa. In the words of David, South Africa has over 3.84 million orphans! What can one do to fulfill such a daunting task to rescue these orphans? When we think of the numbers, we are overwhelmed. But Acres of Love remains committed to rescue and save as many children as possible, and they have been rescuing children … one child at a time faithfully for the last 15 years. David had so many stories to tell - their lives though marred by scars have experienced a turnaround in the physical, mental, social and spiritual sense. It was once a journey of hopelessness, pain and dejection but this has now been beautifully transformed to be a journey of love, hope and future.
Provision House is more than just a beautiful house where administrative and event functions, social services, training and retreats are planned and executed for Acres of Love. The walls in Provision House are lively decorated with many pictures of the children they have rescued since 1998. Each photograph tells a story. Each face tells of how amazing love has rescued them in their plight. Through the intervention of Acres of Love, every one of the little ones are well taken care of. They have access to the highest quality medical services and educational facilities and the future for them is bright. They will grow up to be fine ladies and gentlemen despite of their background and they can confidently flourish in their adulthood endeavours.
It has been 15 wonderful years for Acres of Love and Evangel is privileged to have the opportunity to partner Acres of Love to establish Evangel Forever Home in Cape Town to help edit the stories of the little ones who will be brought into this home. It is a new adventure for Evangel - we will be able to journey with the children who will be brought into Evangel Forever Home and watch them grow, like the way parents watch our children grow up from their tender years till old. I am all geared up for the next part of travel into Cape Town, to see and experience Evangel Forever Home.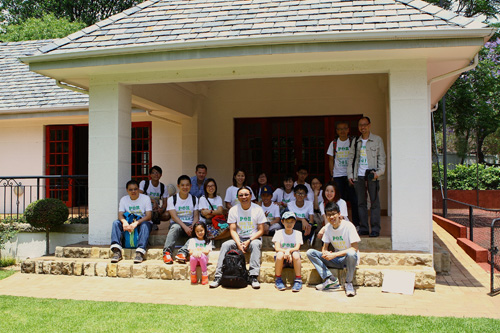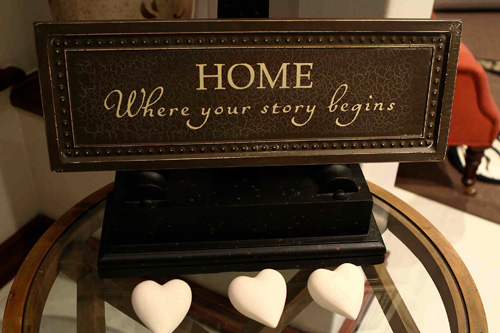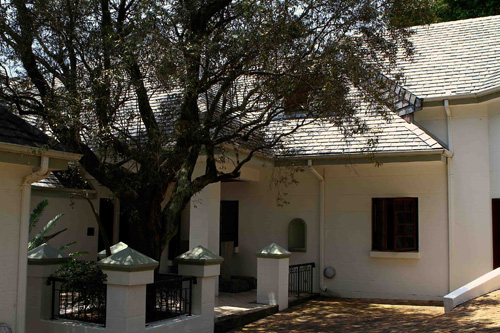 iShare
"I share, therefore I am" seems to be the resounding theme during the past days. We found ourselves sharing about sharing as we reflect upon our individual experiences and how the people we met here have taught us to share what we have.
To the angel I met at Acres of Love, homes from heaven:
Ngiyabonga kakhulu! Thank you very much for sharing a moment of your amazing life with me. Though you have not said a word, you have told me the story of a very brave boy. I cannot imagine how your life started 3 years ago, however, I can surely see that you are now on track - on the up and up. Your soft response of a nod, your smiles and the twinkles in your eyes are a glimpse of heaven for me. Sala kahle! (which means stay well, according to Nomsa it is the equivalent of goodbye in Zulu)
If ubuntu has a face, I caught a glimpse of it here in Jo'burg. We are blown away by the hospitality, generosity and friendliness of the beautiful people of this city. And Jo'burg is not any city but one that had weathered through extreme injustice and still undergoing healing. Siyabonga to our chambermaids and Nomsa (their supervisor), our porters, drivers, Soweto/Kliptown guides, waiters and all that made our stay here more than pleasant.
Peacemakers are on the road again to a safari adventure before hitting our long-awaited destination, Cape Town. Salani kahle!

relational:
missional: