A Silver Lining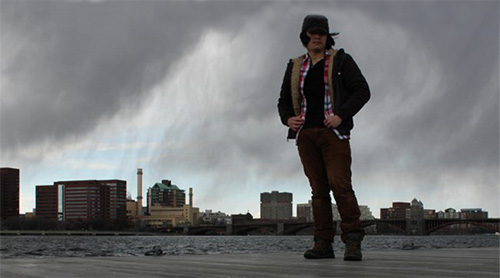 It was a dusty and foggy evening in Los Angeles. I had just finished work for the day and was on my way home. While checking the email on my phone, I noticed an urgent mail from my cousin in New York. She was straightforward and informed me that my brother was in the hospital. My parents had tried to contact me but were unable to reach me. Immediately, I was filled with a sense of foreboding and I felt my heart rate increasing. I was anxious to find out about my brother's condition. My mind was swamped with thoughts of "Was it an accident?" or anything negative that I could possibly imagine. I just felt the urge to rush home to contact my parents, not being able to make any international calls via my local mobile phone.
My mom picked up the phone and immediately I could hear her soft tone. She was crying as she related to me about the doctors' diagnosis about my brother suffering from a serious liver disease caused by a virus. My heart sank and all I could do was asked more questions. I was trying to control my emotions and I knew that we would need to overcome this crisis as a family. My mum assured me that the doctors were doing whatever they could to save him. At that point, I could only hope.
I felt as if my world was turned upside down. I began to log online and find out as much as I could about liver diseases. All the information available online describe liver diseases as serious medical emergencies. I began to worry more about my brother. When I called home the next day, I learnt that my brother's condition had worsened and he was undergoing liver dialysis. Hearing all these just broke my heart, knowing that my brother was probably feeling very weak and helpless. I decided to book an urgent return flight to Singapore. After long hours of searches for available flight online and with the aid of some friends, I managed to book the earliest flight I could find which was 2 days later. Meanwhile, I prepared myself mentally of the possibility of becoming a liver donor in the hope that I could save my brother.
More bad news continued to stream in as I waited for the day of departure. This time my parents told me that the deadly toxins had destroyed 90% of my brother's liver and it might affect the brains and the other parts of his body. I suffered an overcast of an abhorrent sense of anxiety and depression.
After 2 weeks of battling with the virus, my brother passed away peacefully in the ICU room, it was at that very moment when I realised how important my family was to me. My dad, mum and I were very much devastated by the loss. However, it was through those times of despair that God brought comfort and a new hope to my family. The pastors from Evangel had been such a great help at the start of our crisis when my brother was hospitalized. My big cousin, Stephen who attends Evangel, played a major role in connecting us to God and the pastors. I was a free thinker before all these, but it was through this crisis that I came to know God. If not for God and the support of pastors, relatives and friends, the loss of my brother would have been a total complete distress for us. God had been kind to me and my family. He came and showed us the way in this troubled time and drew me closer to my family.

relational:
missional: