Before Knowing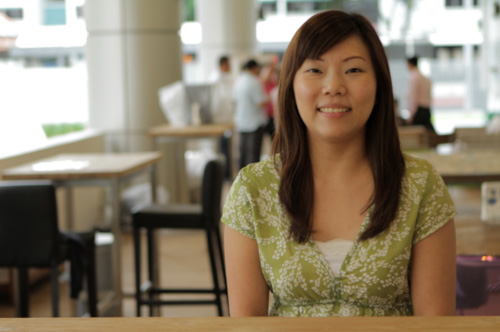 Looking back at my life, I realised that God was there all along even when I didn't know Him yet.
My father passed away when I was about four. From the time when I could comprehend things, my paternal grandmother has always been the one to take care of me and my younger brother. We became her burden when she was about sixty plus years old. However, my grandmother's love for my younger brother and I was like a glimpse of God's ever-faithful love for His children. In her best possible ways, she provided us a home and a complete education.
Despite the love and sacrifices of my grandmother, I grew up as a rebellious teen and broke my grandmother's heart countless times. Notwithstanding my rebellious years, I am grateful that I was still blessed with a smooth educational journey. I graced through PSLE successfully into the express level of a neighbourhood secondary school. Following my 'O' levels, I was admitted into the first choice of my course selection in Ngee Ann Polytechnic.
Upon graduation, my goal was to find a good paying job that would allow me to support myself financially. I never thought I would ever further my studies. Armed with a Diploma in Business Studies, I found a full-time job as a Purchaser in a Japanese firm and was eager to work and earn lots of money. It did not occur to me that with a diploma as my highest educational level, it might not open many doors for me in the working world.
In 2000, I got acquainted with a friend who graduated from RMIT in Melbourne with a Bachelor degree. I was then clueless as to how one could ever get to study overseas. I thought overseas education was only for those who were very rich and clever. When my friend shared with me about the application processes and the financial needs required for overseas studies, I realised that if I wanted to, I could possibly continue to further my studies in an overseas university. I gave careful thought to it but facing the reality of hefty tuition fees and high living expenses, I decided to brush it aside.
One day after many months, I didn't know why but I just started having this lingering thought that I might just die tomorrow and that if ever there were things that I desired to accomplish, I had better start soon before it was too late. I started my research on the most affordable tuition loan for overseas studies from local banks and did my financial planning on the living expenses needed. I also started to send in my applications through an educational agency to the universities in Australia. Finally, I shared my decision to go overseas for further studies with my family. Most of the relatives on my paternal side were sceptical about my decision. After all, I did not have a good track record during my teenage years to begin with.
After months of research, I finally found a bank that would allow me to take up a loan for my overseas tuition fees. However, I could only loan up to twice my guarantors' monthly salary. "This time," I thought to myself, "I really do not have the means to find the guarantors so it will be back to a full-time job and I should have no complains about it because at least I tried."
At that point in time, I didn't really know God. Despite this, God knew that I would come to this crossroad one day and blessed me with a grandmother who desired to fulfil her granddaughter's desires. All this while when I was losing hope of receiving an overseas education, my grandmother had been faithfully helping me to find a guarantor. Through her help, I managed to secure my bank loan and this was a step closer to fulfilling my dream.
The day finally came when I left for Perth to start my new educational journey. God had everything planned out for me in Perth even though I did not know what to expect. It was my first time being away from my family for an extended period of time. I was clueless, anxious and home-sicked. But God looked after every single aspect of my needs in Perth. I found good friends, affordable accommodation and I was blessed with good grades. Most importantly, God helped me to find Him in Perth.
As I reflected on all the things that had happened in my life, I realise that everything happened for a reason. If I did not have that lingering thought that I might just die tomorrow, I might not have the courage to make the decision to get a bank loan to finance my overseas tuition fees. If my grandmother did not help me to find the guarantor, I would not be able to secure the bank loan. If I did not go to Perth to further my studies, I might not have found God. And if I did not find Him, I might not be who I am today.
God was there all along even when I didn't know Him yet.

relational:
missional: