A Beautiful Mess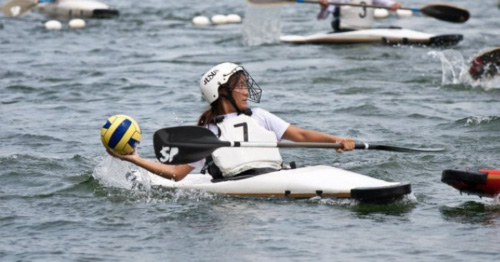 I was very active since I was a young child in primary school. During that time, Tammy, a lovely lady whom my mom used to babysit, would often invite my mum and I to church. Tammy was like a sister to me. At that time, I couldn't quite understand why she would spend her time in church and why she wanted us to join her. Sadly, Tammy passed away in 2002 as a result of suffering from brain infection. It was the first time that I went through something so painful and this had been etched vividly in my memory.
I enrolled into Singapore Polytechnic at age 17 and joined the Singapore Polytechnic Canoeing Team. It was through the invitation of a friend whom I met in the canoeing team that I first visited Evangel Family Church in 2007. That was the day when I came into a personal relationship with God. Following my encounter with God, the road wasn't a bed of roses because I spent too much time in canoeing. I repeated two modules and had to spend 2 years "class hopping" because of my "customized" study timetable.
Initially, it really did seem like I was at the end of my rope. I worried about many things. Will my future be very much affected by my academic results? What will I tell my parents? What will people think of me? And most importantly, I felt like I was a huge disappointment to God. Through all this, I served God faithfully and continued to not lose hope that God has His plans for me despite of the hopelessness I felt.
Over the years, I started being actively involved in the music, teens and youth ministries. It was then that my life started to change. God showed me that to grow and learn His ways and wonders doesn't only come through listening, absorbing, and understanding. It comes with taking the step of faith to serve Him even during times when your life is a complete mess. God showed me that it doesn't matter how I've failed in life, so long as I pick myself up again and trust that He will make everything beautiful in His time. During this time, God also filled the missing piece in my heart, reminding me that Tammy is in good hands and comforted me that Tammy's prayers were answered even though she wasn't around to experience it, that my mum and I had come to know God.
By the grace of God, with lots of support from my family and friends, I graduated in 2011 and worked as a canoeing coach with Exponent Asia Technology. I spent 9 months there working with sports, one of the things in life that I'm very passionate about. God has changed my life. He constantly reminds me the importance of having a balanced life and knowing that despite all, God is ever remembering, ever loving and ever present in my life. I'm now embarking on another journey in life, stepping out of my comfort zone and saying yes to a new adventure with Evangel, knowing and trusting that as always, God will be beside me in all I do and that everything will be beautiful in His time.

relational:
missional: