Our Little Friends
The visit to Soweto Town yesterday has left varying impressions upon each peacemakers. During today's morning devotion led by Jac, Asher and myself, the peacemakers took time to interact with our sharing and Alan described a scene he had encountered during the visit to Soweto. We had brought some small gifts to give to the children of Kliptown. As we were not able to bring enough to give to each child, some of the children left without a gift. Pastor Alan saw a child who had not been able to get some sweets trying to lick an empty sweet wrapper that was handed to him by another child. I was reminded that the simple pleasures we have taken for granted were treasured by the children of Kliptown. Through the sharing, though the Soweto tour had evoked feelings of compassion for the children, Jac concluded the devotion beautifully by reminding us that we can do something even better and that is to keep them in our prayers.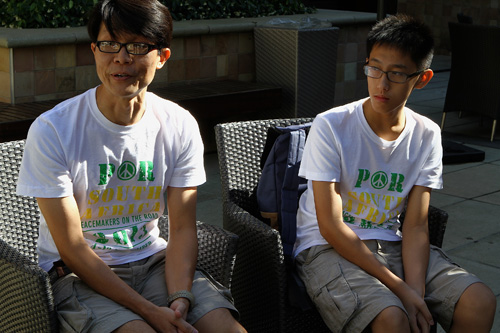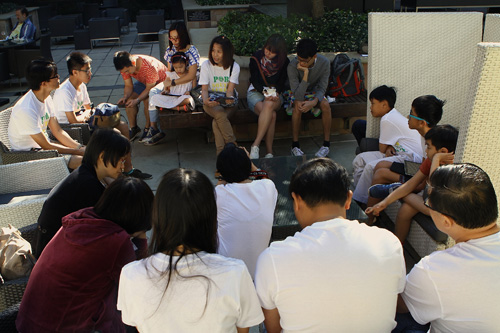 Today's highlight was our visit to Provision House, Headquarter of Acres of Love, to engage with the children that Acres of Love are caring for. Upon arrival, we were greeted by our little friends with age ranging from 1 to 5. We had brought along bags of Smiggle stationery and colouring sets from Singapore for each child. Rosell had also prepared a craft activity to involve each child with the help of their personal peacemaker assistant to add colours to the outline of a flower on paper using colour pencils, cut the outlines of the flowers and leaves, stick them to a colourful straw to form their own creation of an unique flower.
Thumbeka is the name of the child I was to assist in adding colors to the flower. I was rather lost and felt totally inept to help her. However, Thumbeka being the creative child that God has made us, decided that in addition to coloring, she would trace the outline of her hand and mine on the paper we were given. Following the colouring activity, the children had fun blowing bubbles and we made some balloon sculptures for the the children under the guidance of Nicole. Time passed pretty fast and soon lunch was served. We were blessed by the children as they said grace in unison through a song beautifully sung with their innocent voices. When it was time for us to leave, each child took turns to thank each peacemaker individually for spending time with them. Young as they are, what was really amazing was that each child was able to remember and identify correctly the peacemaker who has attended to them.
I would like to take this opportunity to give thanks and pay tribute to the guardians of the children. Though I had just spent about 2 hours with the children, it was rather exhausting for me physically. The guardians of the children must have more than just good physical energy to look after the children. It must be something else beyond mere human effort to evoke such great love for the children. This "something" is probably something parents can best identify with.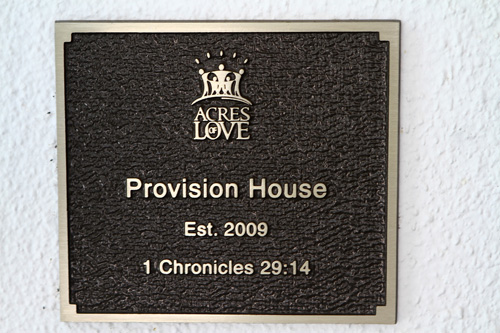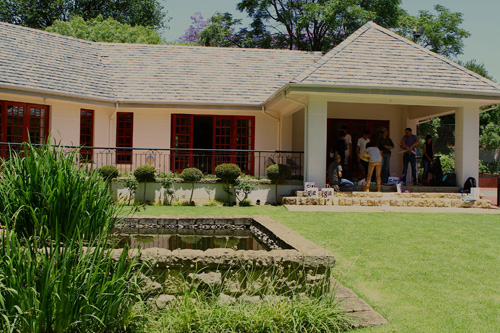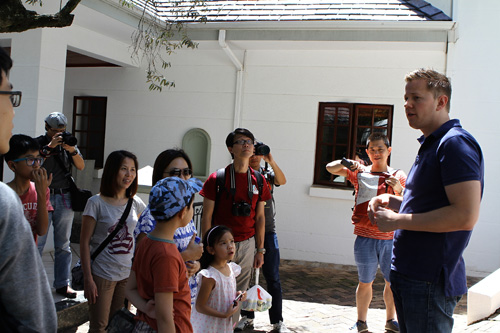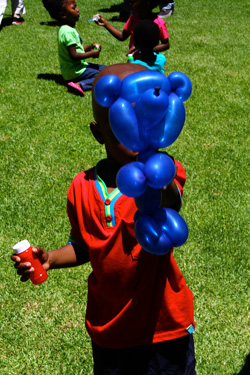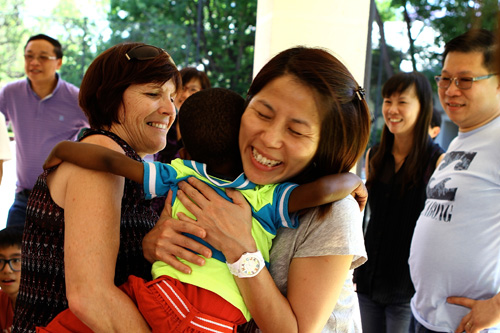 relational:
missional: