Haiti: Heartbreak to Hope
On January16, 2010, Evangel Family Church, made a donation of US$5,000 to the American Red Cross, in response to the earthquakes that devastated Haiti on January 12, to help them in their relief efforts to provide comfort and hope to the disaster victims in Haiti, helping them to meet critical needs such as for shelter, food, relief supplies and other emergency assistance. Below is an update from American Red Cross of the situation in Haiti:

Friend,
Three months after the earthquake in Haiti, you can see the progress that's been made just by looking into people's faces.
As I was walking with American Red Cross President and CEO Gail McGovern on a recent trip to Haiti she said, "Three months ago, fear, pain and shock were the only expressions to be found. Today, you'll see people walking down the streets in Port-au-Prince with a sense of purpose, offering an occasional smile. The roads are cleared; vendors line the sidewalks; and children are even found flying kites."
Heartbreak has turned to hope—but there is still a long way to go, especially with the rainy season underway and hurricane season coming.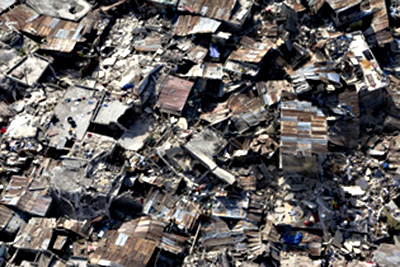 Watch a short video briefing on how your support is helping Haiti recover and rebuild following January's devastating earthquake. Then read our three-month status report:
So far, the American Red Cross has spent $110 million in Haiti for necessities such as shelter, food, clean water, and other critical supplies for hundreds of thousands of Haitians.
I can't state strongly or often enough that none of our work is possible without you. Going forward, that's no less true as we continue to help the people of Haiti and respond to other emergencies down the street, across the country and around the word.
Thank you again for all you've done, and all you'll do.
Sincerely,

David Meltzer
Sr. Vice President
International Services
American Red Cross

relational:
missional: