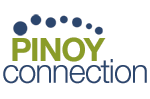 Pinoy Connection
Calling all Pinoys! For many years, you have been an integral part of the Singapore society. You work hard and add value towards the progress of our nation building. In order to secure a better future for your families, you have made much sacrifice. It's time you take a break from the daily grind!
We welcome you to connect with fellow Pinoys in a casual and cozy setting. A dedicated team has prepared a line-up of programs to create a fun filled afternoon for you and your family. You will be favored with music and dance performances, not forgetting our very own Pinoy and other palatable cuisines.
See you there!
Check out our bi-monthly event at Current & Coming.
Venue: Evangel Family Church
Level 4 Prov 2
Time: 1.30pm