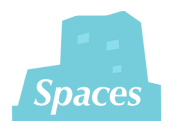 Arts
Arts are creative spaces that everyone can relate to. One can simply enjoy music, movie or an artistic work and be touched. In a world of unprecedented diversity in media, arts continue to speak a universal language that captures the attention of generations. Like it or not, arts reflect the values and cultures of our humanity, both good and bad and we should not shun it. Jesus knew how to perfectly illustrate life lessons to get his points across to his audience. Jesus often spoke in parables. We too must contextualise our message into our surrounding culture that will point others to the redeeming love and grace of God. To welcome arts is to embrace the many wonderful creative approaches in re-presenting God's story of redemption to our community.
ImaginaLab
ImaginaLab is an arts space that serves as a catalyst to nurture and develop artistic and creative skills in the area of digital content creation. Its mission is to create opportunities and provide access to individuals who may lack them but are passionate to learn and collaborate with our creative team to harness cutting edge technologies to effectively communicate our genuine response to the social concerns in our community.
An intensive 3 months training program in Autodesk Maya will be launched in March 2012, uniquely designed and taught based on industry experiences by our in-house Media Artist, Fezz Hoo, a Hollywood trained Visual Effects Artist who has worked on visual effects for films such as Captain America "The First Avenger" and "The Muppets" during his time working with Looks Effect Inc. He is a graduate of Gnomon School of Visual Effects and an avid intern of the Visual Effects Society based in Hollywood, CA.
Click here for a registration form to sign up for our ImaginaLab.