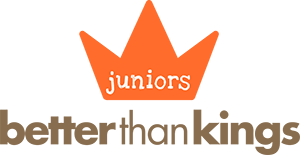 Better than Kings (Juniors)
Teens Teens are important to us! And that's why we have a programme specially catered for all who are in Secondary 1 to 4. Better than Kings Juniors is our vibrant and well-balanced platform for teens to begin your amazing journey of finding identity in Christ, discovering purpose and building community!
Our Rhythm
BTKJ gathers every Sunday 12pm at The Providence for a time of worship, learnings from the Bible and applying them to our daily lives. We also know that friends are important to you. That's why we have deliberately set aside time for you to chill and enjoy lunch with your friends!
Throughout the year, we also organise mini projects, outings and camps!
Every first Sunday of the month, BTKJ joins the BTK gathering at 12pm at The Providence.
Our Team
Teenage years can be challenging to make sense of! That's why our dedicated and caring youth leaders are here to journey with you through this period with love and openness.